According to the New York Post, grandchildren of a WW1 soldier uncovered a rare Egyptian Mummy Head
The decedents of an English soldier recently put a well-preserved Egyptian Mummy head for sale in the United Kingdom.
The head is thought to be from the 750 and 800s before The Christian Era which makes the head almost 2,800 years old!
The head was apparently smuggled by the English soldier while he was in Egypt during World War One.
The decedents of the soldier stated that the head was stored in a wardrobe for decades since its finding and had not reached the light.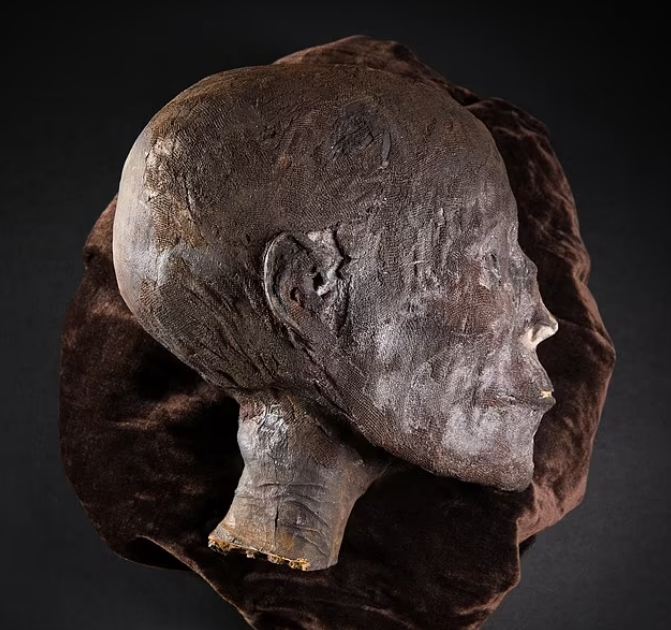 They put the head up for 2000 English pounds, which is almost 25,000 USD.
The head will be auctioned off at the Swan Fine Arts auction in Tetsworth and is scheduled to be auctioned today, Wednesday, 3rd of May.
According to Matthew Hall, an expert at Swan Fine Art auction, such an artifact is an amazing discovery; as it's quite rare to see an Egyptian mummy from the Ancient World at auction, especially one in such excellent condition.
A relative of the soldier who took the mummy's head stated that if it wa