Archaeologists at the Italian Ministry for Arts and Culture believe the latest victim found from the 79 A.D. volcanic eruption of Mt. Vesuvius, near modern Naples in Italy, was more than 30 years old and died amid dramatic circumstances.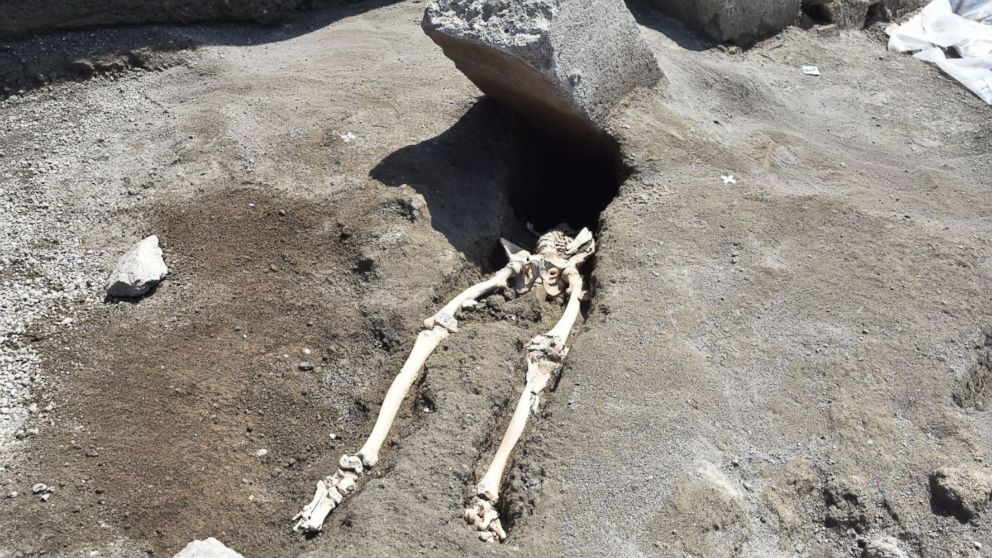 The ancient city, and its surrounding area, was buried in up to 20 feet of rock and ash after the massive eruption and the site was lost for about 1,500 years. Excavations later revealed an extraordinarily detailed image of what life was like at that time.
Lesions found on the newly discovered skeleton's leg, at the tibia level, could be the sign of a bone infection, which may have caused the man to have significant difficulties in walking and may have prevented him from escaping at the first signs of an impending eruption.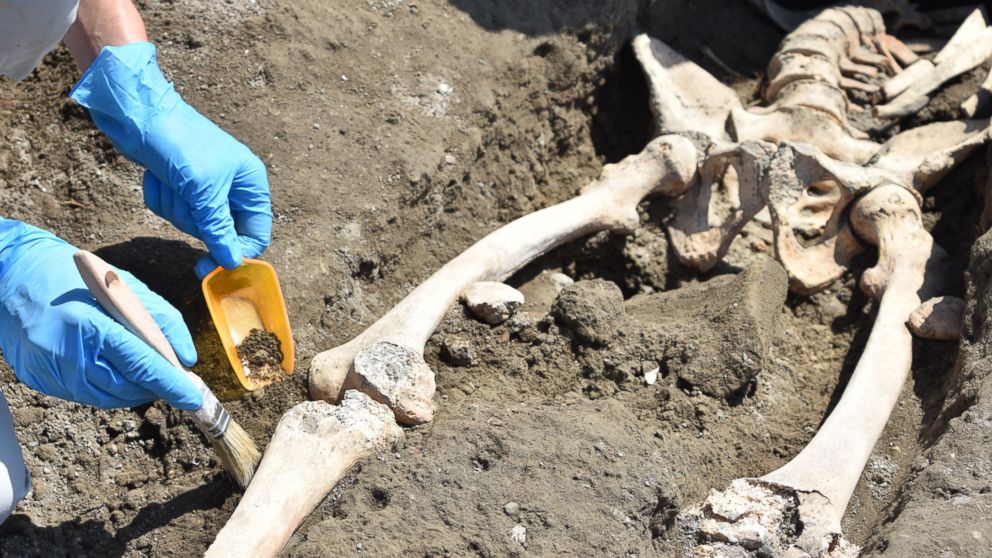 Archaelogists believe a stone slab weighing more than 650 lbs. struck the upper part of his body. His skull and upper torso are expected to be still underground, at a lower level of the site beneath the stone.
Archaeologists found the man's skeleton lying on its back in the Regio V area, a recently discovered excavation site.
The theory is that he was watching the volcano erupt and struggling to escape when he was stuck by the stone.
The Archaeological Park of Pompeii's director general, Massimo Osanna, called this first skeletal discovery in the new dig "dramatic and exceptional."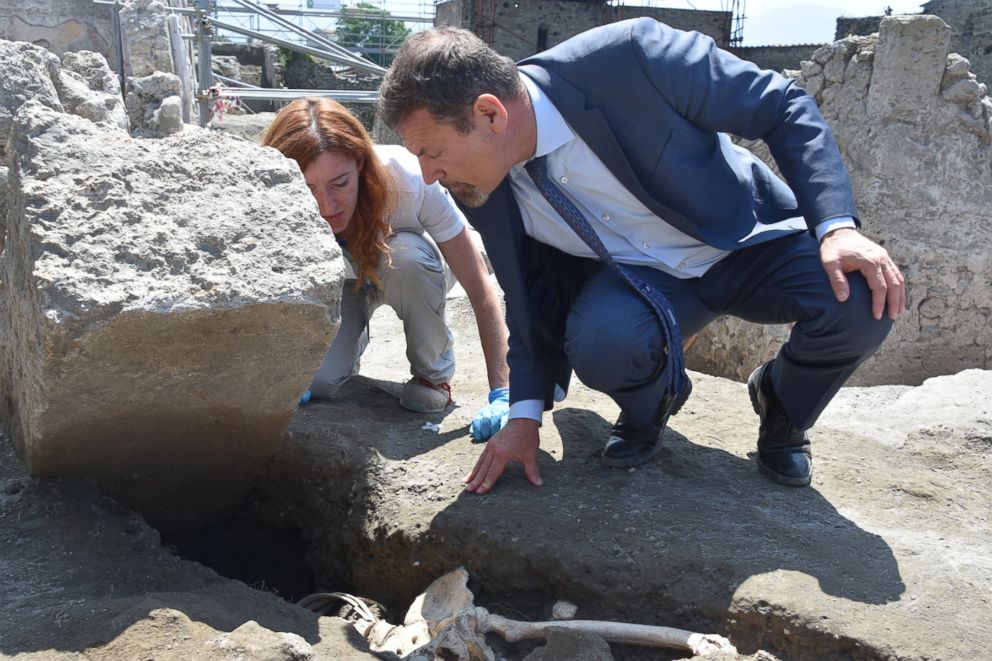 From initial tests, archaeologists believe the man, who survived the early stages of the eruption, went looking for shelter along an alley that was later filled high with lava. The body was found at the first floor level of a building, above the lava layer. There, he was likely hit by the thick and dense ash cloud that threw him backwards. A large stone block, possibly a door jamb from the upper level of the building, dragged by the heavy ash cloud, hit the top half of his body and crushed the upper part of his chest and head, which have not yet been unearthed.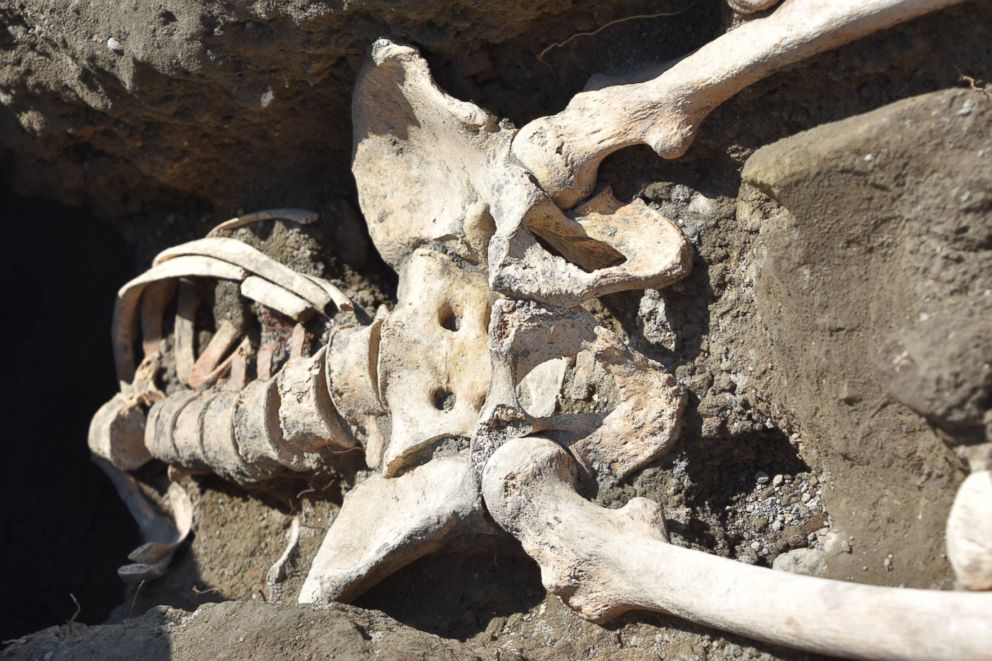 Osanna, said this "exceptional find" that depicts a "terrible death" are "the remains of a person with a limp, who was probably prevented from escaping due to motor difficulties and left behind."
"Beyond the emotional impact of these discoveries," he explained, "these new skeletal finds can be compared to others so we can compare pathologies and lifestyles and the dynamics of escape from the eruption. Above all, being able to investigate them, with increasingly specific expertise and tools, allows us to form an ever more precise history of the civilization at that time."
Pompeii has been a tourist destination for more than 250 years with approximately 2.5 million visitors flocking to the unearthed ruins every year.