Museum staff were baffled after discovering an Egyptian mummy's HAND during a clear out.
The mummified limb belonging to an ancient woman was found in a plastic box.
Bones were visible near the wrist and the skin was blackened and flaking with age, although the discoloured fingernails were still intact.
But it was not an official part of a huge collection of 100,000 historical objects and how it got there and when has baffled curators.
The bizarre find was made by Stef Vincent, 35, collections project manager at Swindon Museum and Art Gallery, Wilts.
It was stashed inside a plastic box and initially, it was thought the hand might be part of a pair stored at the museum, one of which had vanished years ago.
But the 'new' hand was a left hand, just like the one which was already known about.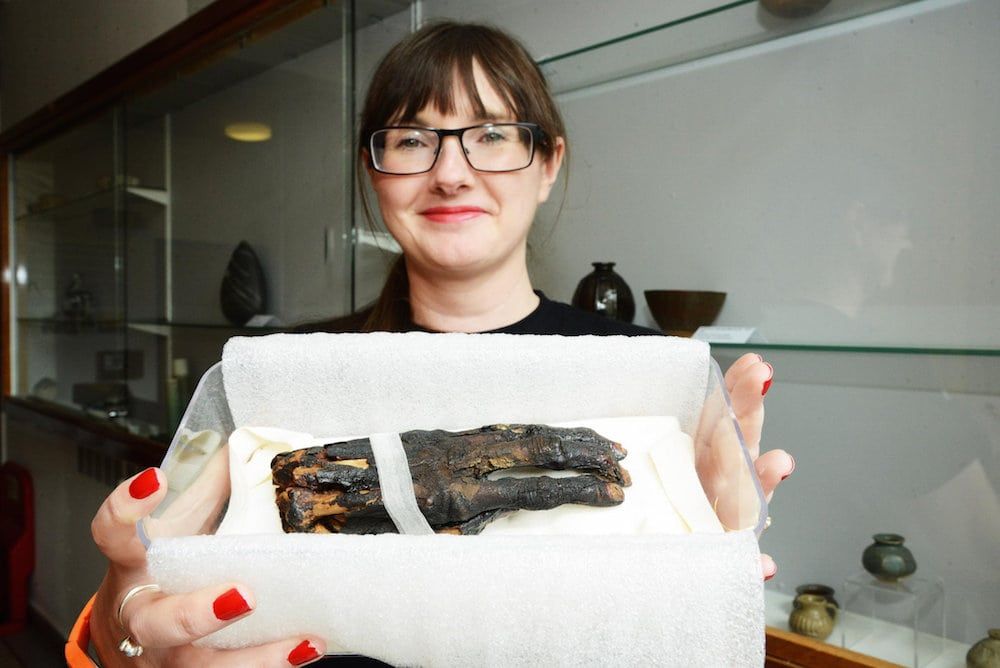 Stef said: "I was tidying up in the stores and found a box that said: 'Mummy's hand with original packing'. I thought: 'that's a new hand'. I wondered if it was part of a pair."
But a quick check confirmed that both were left hands.
Stef sent the new hand to the scientists at Cranfield, who confirmed it was a human hand that came from a different person.