An ancient Greek altar, estimated to be over 2,000 years old, has been unearthed at the Southern Acropolis of Segesta, along with a well-preserved sculpture base. This finding sheds light on the Hellenic cultural influence in the region just before the rise of the Roman Empire in the first century BCE.
The altar is believed to have been used for family worship during its active period, reflecting the strong presence of the ancient Greeks in southern Italy.
Sicily, in particular, was home to numerous Greek colonies, leading the Romans to refer to the area as "Magna Graecia" or "Great Greece" in Latin, due to the widespread influence of Greek culture and settlements.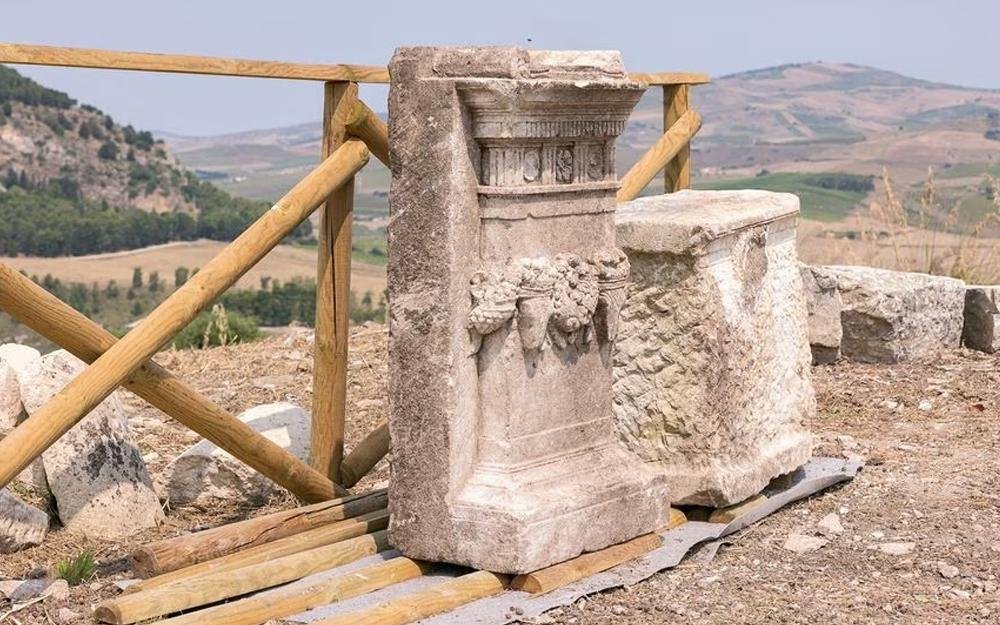 Sicily's regional government highlighted the altar's historical and artistic value, emphasizing that archaeological sites like Segesta hold immeasurable importance for the territory. The discovery offers evidence of the glorious past of the region, waiting to be further explored and interpreted
The ancient Greek altar had been hidden under layers of earth and vegetation, preserving it remarkably well over the centuries. Excavations continue to yield fascinating finds at the Segesta site, which is known for its rich historical and cultural layers, representing multiple civilizations throughout time.
Francesco Paolo Scarpinato, Sicily's regional culture minister, expressed his awe and excitement about the ongoing discoveries at the Segesta site. He noted how each new finding contributes to a deeper understanding of the site's complex history, where various civilizations have coexisted and left their mark.
Segesta, an ancient Greek city nestled among mountains, was initially believed to have belonged to the indigenous Elymians, one of Sicily's original peoples.
However, the majority of historians now suggest that it was later Hellenized and transformed into a thriving Greek city-state, boasting a well-preserved Doric temple dating back to the 5th century BCE.
Aside from the altar, archaeologists also found a relic with a similar shape, indicating that it may have served as a support for a sculpture.
Both artifacts are in excellent condition, providing researchers with valuable insights into the artistic practices and religious beliefs of ancient Greek inhabitants.
The discovery of the ancient Greek altar and accompanying relics reaffirms the cultural richness of Sicily and its pivotal role as a crossroads of ancient civilizations.
As archaeologists continue their excavations, the Segesta site promises to offer further revelations about the historical connections between the ancient Greeks and the subsequent Roman Empire in the Mediterranean region.